Chiropractic Treatment
There are many reasons to seek help from a chiropractor. Most patients visit Serenity Health & Wellness in Edmonton if they are trying to manage pain using natural solutions. Treatment for pain relief will depend on what is causing the pain, but the goal is to restore the function of your body so that you can heal.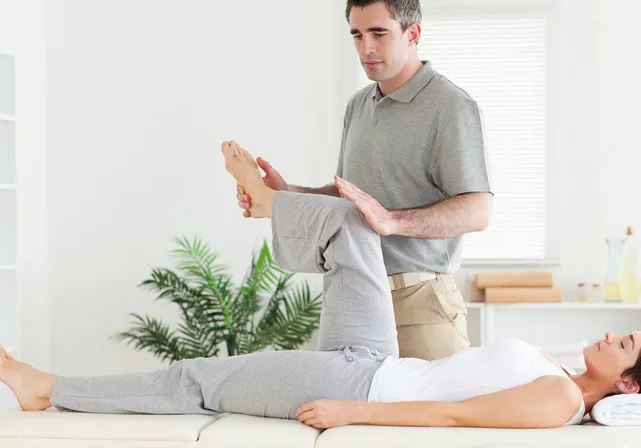 Your First Visit To A Chiropractor
When you go to a chiropractor for the first time, a careful medical history will be taken. You will go through an examination and talk to your chiropractor about what brought you in. You may need to have additional testing done, such as X-Rays or an MRI, to figure out what is causing your limited mobility or pain. Once your chiropractor determines what is going on, a treatment plan will be developed for your specific needs.
Chiropractic Treatment Modalities Used
Spinal adjustments are common in chiropractic treatment. The goal is to align your spine to improve how your body functions. Once your spine is aligned, your nervous system and immune system tend to improve. Our chiropractor may also use hot or cold therapy, stretching, traction, decompression techniques, ultrasound, and massage to help your spine maintain alignment and promote healing.
How Chiropractic Treatment Helps You Heal
Inflammation, pain, and stiffness are all problems that chiropractic treatment can help. When your circulation improves because of treatment, this decreases inflammation and swelling. Your tissue will heal faster when there is more blood flow to an area. Treatment is provided several times a week at first, so that you experience less pain and begin to improve your mobility.
Chiropractic Care Over Time
As you heal, your appointments for chiropractic care will become more spread apart. You will find that your symptoms won't return as quickly, and eventually your symptoms will be gone. You can see a chiropractor monthly for maintenance visits to keep your body in optimal shape. Chiropractic treatments don't involve prescription medication and do not interfere with other treatments you may be receiving for the same condition.
Contact Serenity Health & Wellness in Edmonton
If you are living with chronic pain, or you are trying to recover from an accident, it's important to see how chiropractic care can help you. Contact Serenity Health & Wellness at (780) 486-0710 to set up your initial appointment. We will talk to you about what is going on with your body and look for ways to restore your health.