Massage Therapy involves manual manipulation of the soft tissues of the body through pressure, promoting relaxation and healing.
The three main effects imparted on the body include mechanical, physiological, and psychological.
Manual massage targets muscular spasms, trigger points, hypertonicity, etc. in the muscles, joints, ligaments, tendons, and fascia (skin) in order to relieve pain and stress.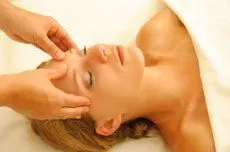 Various body works techniques are used to achieve this and include many techniques:
Deep Tissue Massage
Trigger Point Therapy
Sports Massage
Pregnancy Massage
Myofascial Release Technique
PNF (Proprioceptive Neuromusucular Facilitation)/PIR (Post Isometric Relaxation)